A Settlement/Compromise Agreement means that you accept a sum of money from your Employer in return for waiving any rights you may have in an employment tribunal or any other court proceedings.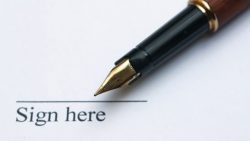 You will need to have independent legal advice about the Settlement or formerly known as Compromise Agreements, and at Lee Chadwick we can ensure you receive the correct advice and are fully aware of the rights you are relinquishing by signing the Agreement.
Your employer will, in the majority of occasions, cover your legal costs for any advice you receive concerning the Agreement.
Contact us for further details