Our ares of expertise include property litigation, contested Wills and probate matters, residential landlord and tenant disputes and commercial landlord and tenant matters, for example contested lease renewals, recovery of rent arrears.
We offer fixed fee advice appointments with one of our solicitors for £75 plus vat, please contact us on 01993 703 272 for further information.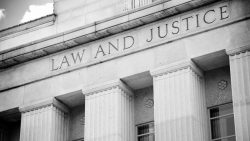 We seek to use the most appropriate methods to resolve your dispute, which may include negotiation or Alternative Dispute Resolution processes such as mediation or arbitration. If Court proceedings prove necessary we will guide you through the process and obtain the best experts for your case. We have access to highly experienced barristers to represent you in Court.
We have extensive experience of Property Litigation and contested co-habitation disputes with a particular interest in Inheritance Act claims.
Adam Ball heads our Litigation Team and is an exceptional litigator. He is commercially focused, tenacious, and analytical but will be able to advise on the wide range of options available for Dispute Resolution at all times robustly protecting our clients interests.
Contact us for further details